Customs and Cross-Border Car Shipping
Cross-Border Customs
Paperwork, filing, and documentation
Canadian Car Shipping has effectively integrated everything into an all-inclusive service to make importing and exporting simple and easy. Vehicle transport in and out of Canada is more difficult than you might think. Even though the United States and Canada are on excellent terms and both a part of NAFTA, there is still a lot of problems to handle when bringing a car into the United States and Canada. Canada has their own vehicle rules and regulations that are similar to United States rules. Vehicles generally follow the same street laws in the United States as they do in Canada. However, there are a couple vehicles that cannot follow the same guidelines.
Customs also faces issues that need to be dealt with. The agents at the border may require copies of government-issued vehicle documents via fax no later than three days before the transport in order for the vehicle to successfully leave the country. The Canadian authorities will need to ensure all recall problems are addressed for import. You will also have to pay Canadian sales tax on the vehicle. Everybody with an auto hauler on the back of their truck cannot handle all those problems, so picking a well trained auto transport company is important.
Ship A Car To Canada
Are you shipping your vehicle to Canada from the US? Canadian Car Shipping is your one stop shop for importing a vehicle to Canada. We will arrange your transport, file any necessary paperwork for you, and answer any questions you may have along the way.
For your free online quote to ship a car to Canada, fill out our Quote Request Form. You can also email us at [email protected] or give us a call at (330) 984-4354.
Exporting from USA to Canada With Canadian Car Shipping
Temporary Import
Temporary imports are for cars that are being transported to a location for customers that are temporarily residing in a specific location. Some examples would be students, people who have Visas and people who are relocating for a temporary job position. There are specific rules and regulations that must be followed in scenarios such as this. These cars are not authorized to be sold within the Canadian border. The car must change ownership within the United States border before it can be transported back to Canada. Canadian Car Shipping can easily help with this process, with minimal fees being applied. These vehicles are permitted to temporarily apply for and claim insurance within Canada's border to help ensure your car has proper protection during your time there.
Permanent Entry
Permanent entry is a requirement for any and all cars that enter Canada's border permanently. Clearance must be obtained before the vehicle crosses between borders. Canadian Car Shipping can ensure delivery another way, though. They can ship the car to a warehouse that is bonded for self-clearance. The payment of the goods and services tax is a requirement, as well as the paperwork from the Registrar of Imported Vehicles for cars that are up to fifteen years old or newer. Depending on the nature surrounding the transport, exemptions can apply that can lower the number of tax dollars paid. If you would like more information, you can view the Registrar of Imported Vehicles website at www.riv.ca.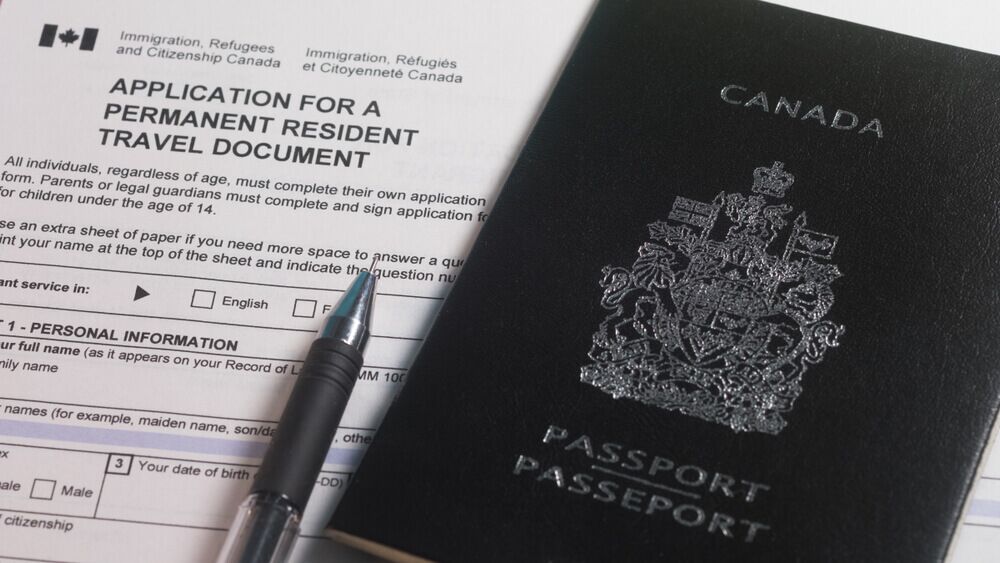 Canadian Vehicle Returning
Cars originally from Canada may be imported into Canada one of two ways. They are as follows:
In-bond
The following kinds of in-bond transport must be self-cleared:
All items that are personal in a Canadian car coming back to Canada
All Canadian born citizens coming back to Canada with a United States vehicle
All Canadian born citizens coming back to Canada with a United States vehicle that qualifies for a $10,000 exemption value
All people going to Canada with a work Visa
Immigrants moving to Canada that will qualify for a sales tax exemption
Formal Entry
This form of entry is for a car that is able to be cleared at the Canadian border and transported to an address within Canada. There can be no personal items within the car.
Exporting from Canada to USA with Canadian Car Shipping
Informal Import
This form of import is known as a 3299 ENTRY and it includes the steps listed below:
a. A vehicle from Canada that is going to be in the U.S. for equal to or less than 12 months, such as snowbirds or those with short term Visas. Cars like this are not allowed to be traded or sold within the United States border. They can only be sold or traded while on Canadian land.
b. A United States vehicle that can prove and provide registration of that vehicle within the United States.
Formal Import
This kind of import is known as a 7501 Entry and it includes the steps listed below:
a. Vehicles originating from Canada that are being brought into the border of the United States for over a year and will be registered as a United States vehicle.
b. A car from the United States that is transported to Canada and the title from the United States was given up during the transport process into Canada. The car will have to be re-titled and re-registered within the United States.
c. A vehicle titled in the United States that switched owners in Canada and the new owner of the car is transporting the car back to the United States with proof of the original United States title.
Requirements for Import
In order to transport a vehicle into the United States, it has to be compliant to the standards of the US Department of Transportation and the Environmental Protection Agency. Despite the year of the car, the US Department of Transportation form HS-7 and the Environmental Protection Agency form 3520 have to be finished upon entry. You also have to finish and file the entry papers required for commercial entries by a commercial carrier when moving across the border.
Formal Entry
It can take up to three to four weeks for the United States Customs to process a formal import form. The finished form will be sent to the address of the transporter. If you switch addresses that vary from your customs forms before you receive the formal import form, please make sure you contact your transport specialist as quickly as possible to give them your new address for delivery.
Note: United States Customs are not going to research inquiries before the three weeks prior to the transport crossing the border.
Registering
You won't be allowed to register the car with the Department of Motor Vehicles until you are able to receive the formal import form.
As soon as you get the formal import form, bring it along with the title from Canada and the bill-of-sale to the Department of Motor Vehicles. The transporter will be in charge of all the registration fees and all applicable taxes, as well as the title.